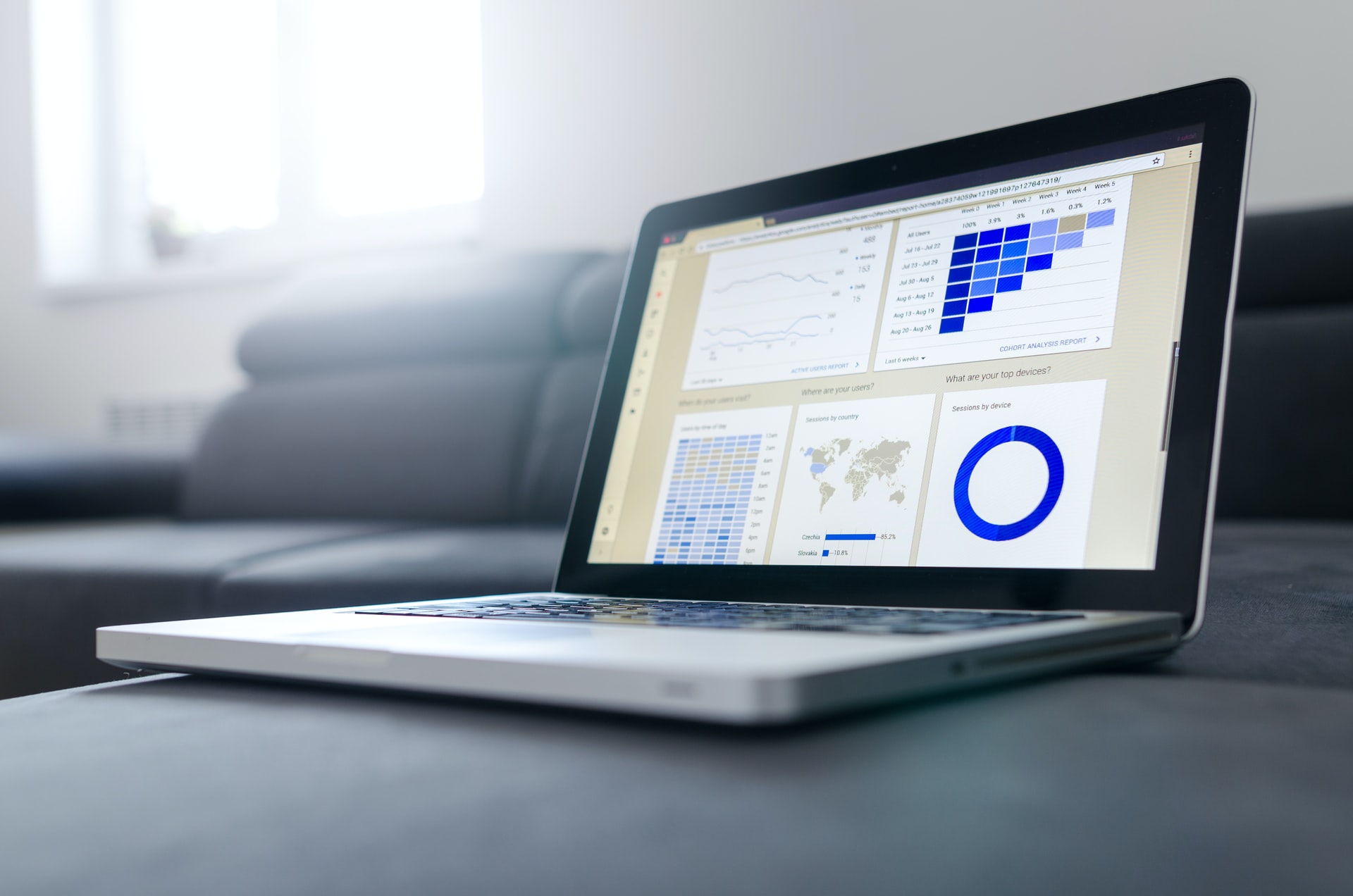 Developing a Budget
Rated: 4 stars
Posted: Wed Feb 24 2021
---
Welcome back to those of you who have previously read some of my blog posts and welcome to everyone else who is stumbling upon this site for the first time! Today's post is going to be all about budgets; what they are, why you should create one, and the best practices to go about doing so. There is a lot of discussion out there already on the web and in books about budgets, but this post will be more focused on keeping things simple. I will be providing some quick tips and tricks to make it easier for you to incorporate it into your normal life, as well as broadly covering so of my own ups and downs with keeping a budget. Why do you need a budget? A budget is a critical tool to keep yourself on track with your financial goals. Whether you are trying to pay off credit card debt, eliminate your student loans, build up an emergency fund, or trying to save up for a big purchase, a budget will help you achieve that dream. Also, keeping a budget will help you identify how much left over income could be available at the end of the month to allocate towards your goals and/or treat yourself to something you value. Furthermore, for those of you who tend to spend more than you make, budgets will help you get your finances back on track and identify where you can cut back on your spending. It also helps you identify where you might be spending too much, such as cell phone plans, insurance premiums, gym memberships, etc. and should shop around to lower your expenses. By building and maintaining a budget, you will be able to identify where your money is going, prioritize those expenses, and begin working towards your goals and reaching financial independence. What is a budget? A personal budget is, simply put, a plan for yourself and/or family to allocate your future income towards estimated expenses. These expenses can include anything that you spend money on, but typically includes the following: -Costs of Home Ownership/Renting -Food -Utilities -Transportation Costs -Home Improvements -Investments -Debt Repayment -Savings Allocations -Entertainment -Pets -Personal Care -Shopping The list could go on and on, and each of those expenses could easily be broken down into several other sub-categories, but that's not the point of this post. Those expense categories are something that is very specific to each individual and is best determined when looking at your historical expenses and current debt to group them into logical categories. The time frame for budgets should also reflect your personal lifestyle and be established based off when and where your income is coming from as well as the most common cycle of your expenses. For example, if you are paid biweekly and have no expenses on a monthly cycle, maybe the ideal time frame for you is every two weeks. On the other hand, maybe your income is more sporadic from several different streams and you can group your expenses into quarterly categories. I, personally, have my primary income stream coming in bi-weekly but have many different expenses reoccurring monthly. Therefore, it makes more sense for my time frame to be the more traditional monthly cycle time. The point that I'm trying to make is that the time frame for you budget is flexible and should be based more on your own personal income/expenses, not on a traditional model. Tools to create a budget: There are many different options out there to help develop a budget, from simple interfaces in excel documents to a full-fledged, paid accountant to build and track your budget. There are 3 main factors that should help identify your need of tools: -Available income -Complexity of incomes/expenses in your portfolio -Amount of time you have to spend on your budget If you have a complex list of incomes, like rental properties, side hustles, investments, etc, and the available income to do so, a paid accountant might be the right path for you. For many people in this world though, there are very simple (and free) tools to use including: -Pen and paper -Separate envelopes labeled with your applicable categories -Electronic spreadsheets, like Google Sheets or Microsoft Excel There are also many tools out there that take it a step further: -Quicken -Personal Capital -Mint -YNAB *You Need a Budget) -PearBudget -GnuCash While these tools may or may not be free, they will help identify your applicable categories, allow the linking of your various accounts, and provide many out-of-the-box features to track your income and expenses. These typically include a breakdown of your various expenses, up-to-date information on the amount remaining in your budgets, as well as tracking of your income and expenses over time, to name a few. My budget creation tips and tricks: As you can see, there are several different options and paths for you to take when it comes to developing the perfect budget for you. For my very first budget I created, I used a simple Excel spreadsheet and exports from my banking institutions. This system worked out well when I was only concerned with the basic savings, checking, and credit card accounts but, as I acquired various loans and investment portfolios, I decided to make the transition to a more automated budget tracking software. I looked into many of the different options I listed before and end up sticking with Mint, due to its simple interface and ease of use. After linking all of my accounts and reviewing my transactions, I was easily able to identify and create my budgets based off the inputs from Mint. I know that some of you may be cautious about entering your login information for your various accounts in an online software, and I don't blame you. It seems like there are new data hacks surfacing from large companies every day and there's no reason to say it won't happen to Mint some day in the future. Based off my portfolio though and lower level of current assets, I find the risk worth the reward through the automated updating of all my accounts whenever I choose. If you don't want to take on that risk though, there are several other software solutions out there though, like PearBudget, that help you stay organized and only require the periodic updating of your own accounts. If you still don't like the idea of having your account information in an online database though, you can always choose the basic pen and paper or electronic spreadsheet option, like I started off with. Another important aspect of a budget is that you review it on a periodic basis to verify you are sticking to it and ensure that you have enough income to meet all of your expenses. This review I would recommend to do on a weekly basis to stay current on your financial situation as well as avoiding spending several hours reviewing the information all at once. Putting off your budget review to the end of the month creates a lot of unneeded risk in not knowing exactly where your income is going as well requiring you to now spend a lot of time pouring over the data when it could have easily been spaced out over each weekend. When it comes to making your budget, make sure you don't spend too much time worrying about what the appropriate categories are and making it perfect from the beginning. As you continue tracking your budget, you will get a better idea of the categories that make sense based off where you're spending your money. The main item to remember is that the objective of your budget is to help you identify where you are spending your money and where you can spend less to ensure more money is coming into your pockets than going out. In the end, it ultimately doesn't matter how you are tracking your spending but that you do so in a manner befitting of your wants and needs. I hope this post helped answer some of your questions on budgets and sparked a desire in you to begin working on your own budget and ultimately reaching Financial Independence! If you still have some questions that I can help you answer or would like to provide some feedback on the article, please feel free to leave a comment on the post and I'll provide a response as soon as I can. Until next time though, thank you all for reading! -Cory
View Developing a Budget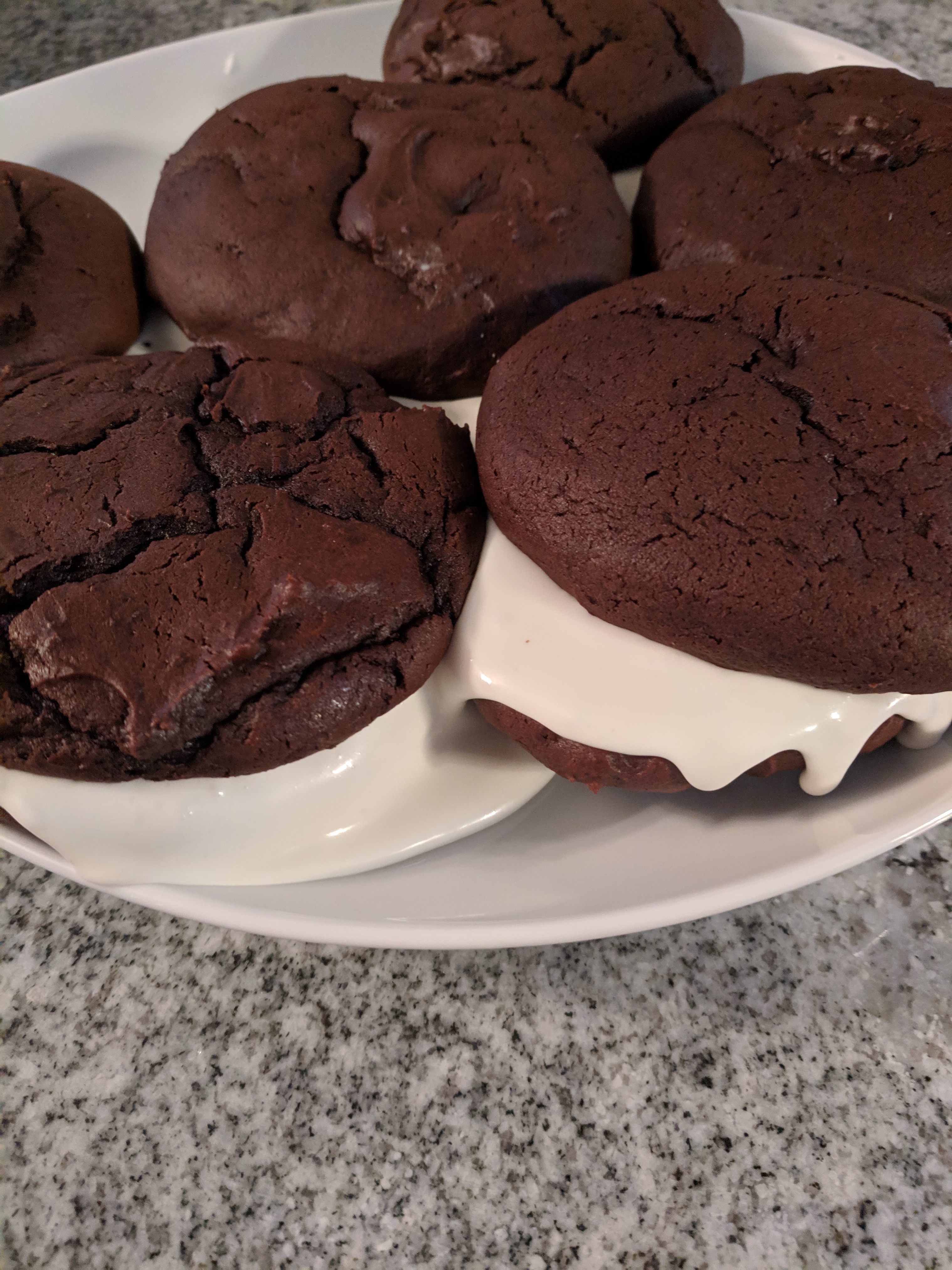 My First Attempt at Whoopie Pies...
Rated: 3 stars
Posted: Wed Feb 17 2021
---
For those of you not from the Northeastern United States, Whoopie Pies are a well known dessert made from two soft, moist chocolate round cakes with a sweet, creamy, fluffy filling sandwiched in between them. The filling is traditionally a marshmallow filling, but buttercream filling can make for a good substitution as well. The original, and most common flavor of the cakes is delectable chocolate, but there are many other flavors, including pumpkin and vanilla. The batter is soft and creamy, between cookie dough and cake batter, and will melt in your mouth after baking. Whoopie pies remind me of a delicious, slightly more dense frosted muffin top. While that is at least the expectation, let me just say mine did not end up like that. While the end result did end up being very delicious and was a hit with friends and family, the filling ended up being more runny than fluffy. Even though they didn't turn out as I had hoped, this was still a very funny, albeit very messy, recipe to make. The recipe can be found at www.epicurious.com/recipes/food/views/whoopie-pies-107615 Whoopie Pie Origin: Whoopie pies have been sold ever since 1925 at Labadie's Bakery in Lewiston, Maine, which still remains in the same location today. These pies originated with the Amish, and in Lancaster county, Pennsylvania. It isn't uncommon to still find these delicious treats at roadside farm stands near their origins. According to Amish legend, when the kids would find these desserts in their lunch, they would shout "Whoopie!", leading to the name "Whoopie Pies". These treats have become so popular in their time, that in 2011, the Maine State Legislature even considered making the Whoopie Pie the official state dessert. While it wasn't made the state dessert (that honor goes to the Blueberry pie made with wild Maine blueberries), it is the official state treat. Tips and Tricks: Now, let me start off by reiterating what I said earlier. While the filling for these ended up turning into a runny mess, these were still very delicious! The cakes ended up perfectly, being soft, moist, and quite rich from the Dutch-processed cocoa that I used. The filling also tasted very good, even though the fluffy texture that was desired did not come through. All together, this turned out to be a very rich and delectable treat, even though it was slightly messy from the filling. For my next attempt with this recipe, I plan to incorporate the following into the recipe to improve the end product and make the process a lot less messy as well. While the recipe says to scoop 1/4 cup of cake batter onto a buttered baking sheet, I would recommend using parchment paper instead as it reduces the amount of cleanup you have to do after. Also, instead of using a 1/4 cup, I plan on using a medium sized ice cream scoop with a wiper to cleanly remove the batter and leave a nice, uniform dome. Furthermore, if you are looking for the most uniform pies you can make, I would recommend using a whoopie pie pan, but these can be made quite simply without the pan if you are comfortable with making cookies. Also, while I used a handheld mixer, this can leave you with a very messy kitchen, if you aren't careful. As you have to add in the flour mixture slowly to the brown sugar/butter mixture, the resulting powder can start flying around without warning. I would recommend to spend the money on a nice standing mixer if you can as it will help you control the speed of mixing and give you a free hand to pour in your ingredients. Lastly, while this one seems pretty obvious, it can sometimes slip your mind if you aren't paying attention. Be careful when closing your ingredients, especially those in resealable bags. While trying to remove the air from my bag of cocoa powder, I wasn't thinking about the fact that it is very light and will try to escape from said bag. This was very easy to clean up as it won't stick to much of anything but the dogs almost got into the chocolate that spilled to the ground! Luckily, I was able to fend them off from their usual spilled food treat while I cleaned it up. Phew!! All in all though, Whoopie Pies are a pretty simplistic recipe to follow that leaves you with a delicious treat that has stood the test of time for almost 100 years. The recipe is Dorfner approved and is definitely one I will be trying to make again in the near future. Until then though, thank you reading! -Cory
View My First Attempt at Whoopie Pies...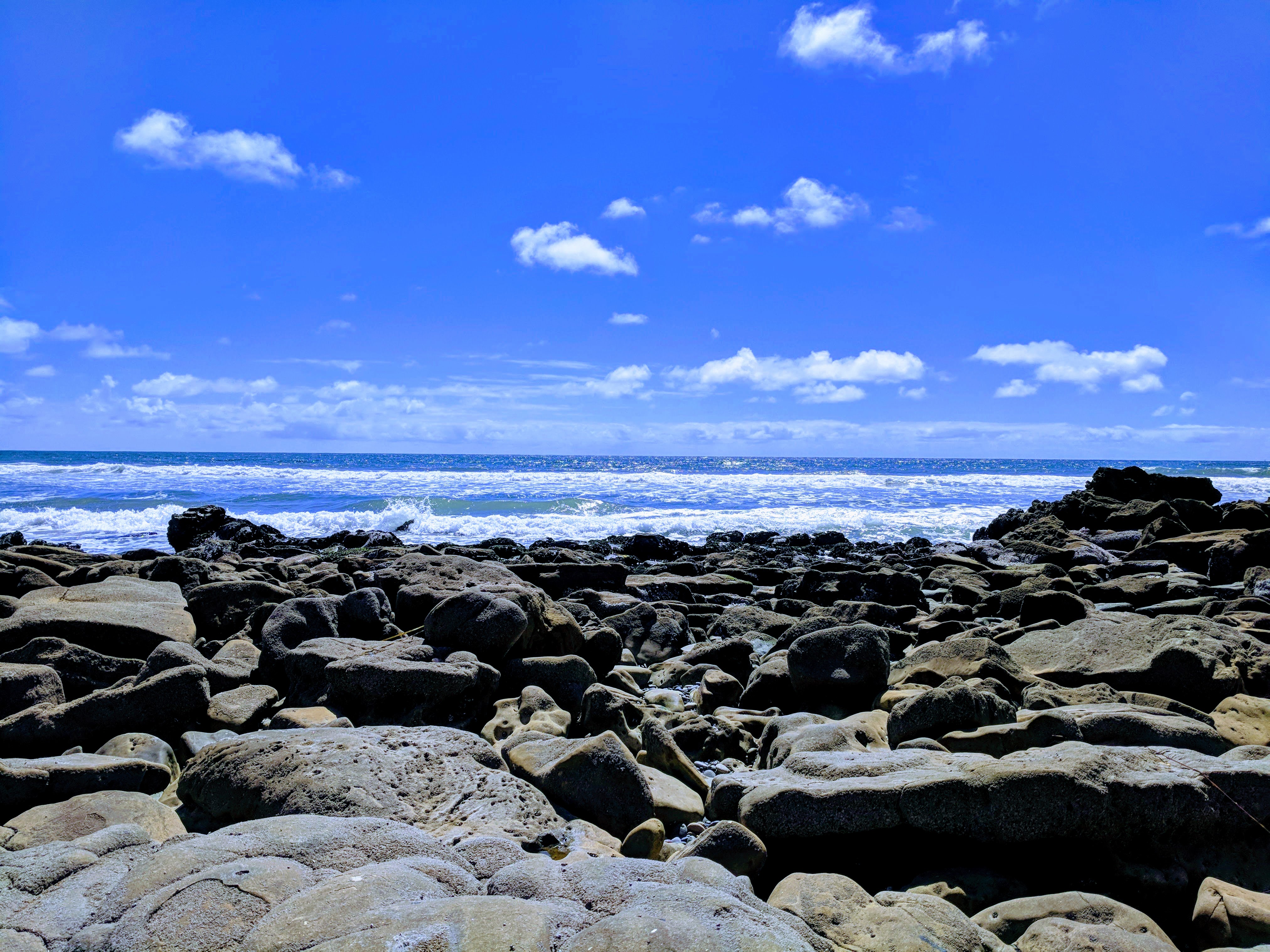 Welcome to My Blog!
Rated: 5 stars
Posted: Wed Feb 10 2021
---
When I first started my path of financial independence, I had just graduated from Kettering University with a Bachelor's of Science in Chemical Engineering. For any of you who decided to go down the path of further education, especially at a private institution, you know all too well of the costs to do so and the burden it can leave on you financially. Back when I started attending Kettering in 2009, the annual cost of attending was nearing $40,000. Now, that cost has reached close to $60,000 and is projected to increase another $10,000 annually by the time you would graduate. With the average student receiving just shy of $20,000 in financial aid, you still would be looking at roughly $40,000 annually to receive something that most employers see as a necessity for a salary position. This leaves a projected sticker price of over $155,000 on your bank account; the same price as a small family home in many places around the United States. While my final bill was not that high due to the lower costs when I attended and the savings I applied toward my education from the wonderful co-op program , it still reached nearly $100,000. This massive amount of debt drastically increased my stress and turned my focus towards an unhealthy obsession of making as much money as possible in a very short amount of time. With my center of focus shifted now towards money, it left little time to maintain my relationships of past friends and family. Now comes the more difficult time of rebuilding these relationships and leading a more healthy lifestyle, something I hope to prevent in others through this blog. It has taken me over 5 years to come to this realization, primarily because of my lack of knowledge in the beginning stages and applying my focus in the wrong areas. I have spent many years researching numerous sources of information, compiling this information into the best path forward for myself, and disseminating it all into a system that I believe will work for many others. Thanks for joining me on this new journey of my life. I'm looking forward to sharing some of the knowledge I've acquired over my many years on this world as well as the fun times I've had on vacations and with my wonderful dog, Ragnar. I hope you are as excited as I am and I appreciate any and all feedback as I continue to grow and develop! -Cory "There are two great days in a person's life - the day we are born and the day we discover why" - William Barclay
View Welcome to My Blog!